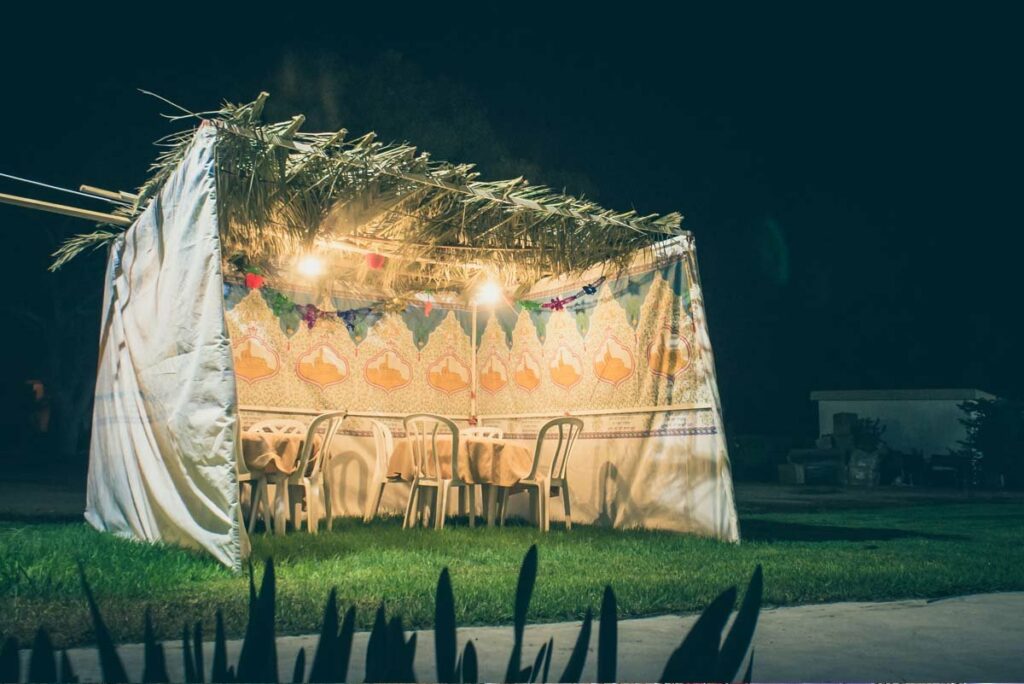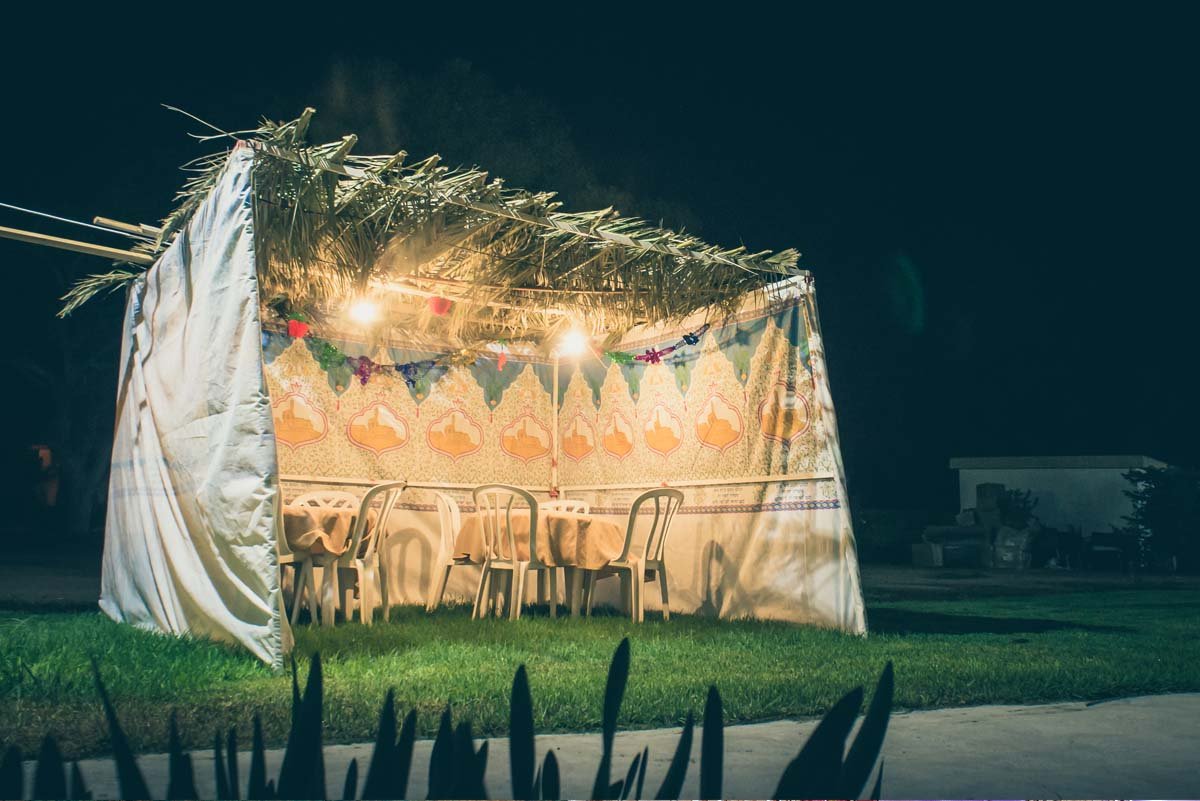 Sukkot and Simchat Torah 2022
Suktoberfest is our own Tikvat David tradition that combines the celebration of Sukkot (Deut 16:13-15) with pretzels, craft beer, and the best of fall Octoberfest festivities. It's an outdoor family-friendly event.
This year we begin celebrating on Sunday, October 9 @ 4pm with games, a bounce house (for kids), and seasonal snacks (pretzels, popcorn and etc). Every year we set up several Sukkahs on our property where families and friends can visit with each other. Then we grill and serve a delicious kosher dinner. This year, as the sun sets just before 7pm we will light the festive candles and officially welcome the seven-day-long festival. The rabbi will speak briefly about Sukkot and Lulav customs. Those who ordered arbah minim can pick them up and get some quick instructions on how to use them. We will continue to celebrate and enjoy each other's company late into the night around the fire pit and in the Sukkahs on our lawn.
Sunday Evening, Oct 9
Suktoberfest Celebration @ 4:00 pm
Saturday Morning, Oct 15
Sukkot Shacharit @ 9:30 am – a traditional service largely in Hebrew.
Sukkot Torah Service @ 11:00 am (nursery provided)
Sukkot Havdalah and Movie on the Lawn @ 7:30 pm
Monday Evening, Oct 17
2022 Simchat Torah Celebration @ 7:30 pm
But that is not all. During the Saturday Morning Service (Oct 15), we usually recite special festival prayers and read from the Torah. This year we plan to finish the day with Havdalah and a movie outdoors. Then on Simchat Torah (Oct 17, Monday evening) is the end of the Fall holidays when we read the final passage from the Torah scroll and immediately reroll it to the very beginning and begin reading anew in Genesis.